We all think our breed of dog is the most special, but have you ever wondered which breed of dogs are most popular in the United States? Here's a list of the top 10.
10. Shih Tzu
With their long fur and beards, it's no wonder why pet owners love these dogs. They're sweet and playful, but also love to be well groomed!
9.Poodle
Regarded as one of the most regale and beautiful dog breeds around, these guys are extremely intelligent and come in many
different sizes and colors!
8. Dachshund
Also known as the "wiener dog" for their long bodes, these pups have wonderful personalities and come in all different colors and varieties.
7. Boxer
Athletic and powerful, Boxers make great pets if you're looking for an active dog who loves people!
6. Bulldog
Don't be fooled by their bad boy reputation, these guys are some of the most lovable pups around! Characterized by their wide stature and wrinkles, these guys look tough on the outside but are total sweethearts!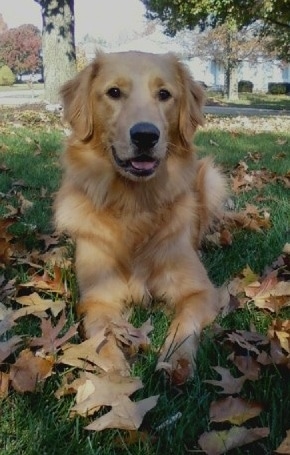 5. Golden Retriever
Easily one of the most recognizable dogs of all time, these intelligent guys make wonderful service and rescue dogs, as well as a great addition to the family.
4. Beagle
Talk about definition of "puppy dog eyes"! Good for hunting, beagles come with a personality that can make anyone fall in love at first sight!
3. Yorkshire Terrier
Recognized by their long glossy coats and small body size, it's obvious how these guys can bring out the collective "aaaww" in all of us. Don't be fooled by their proper looks, because Yorkies are very energized and know how to have fun too!
2. German Shepherd
German Shepherds are known for there large role as a service dog, but also serve

as great life partners! It's easy to see how they're so highly ranked!
1. Labrador Retriever
A great addition to the family and a best friend for both kids and parents, these lovable guys also serve well as watch and service dogs. No wonder they're the most wanted dog around!
By: Michelle Robinson
Athens County Humane Society ImPRessions Account Executive